Warning
: in_array() expects parameter 2 to be array, string given in
/home3/benlice/public_html/plumbersjohannesburg.com/wp-content/plugins/facebook-button-plugin/facebook-button-plugin.php
on line
244
Warning
: in_array() expects parameter 2 to be array, string given in
/home3/benlice/public_html/plumbersjohannesburg.com/wp-content/plugins/facebook-button-plugin/facebook-button-plugin.php
on line
246
Geyser Installation in Johannesburg should never be a do it yourself project. Hire a professional geyser installer and repair contractor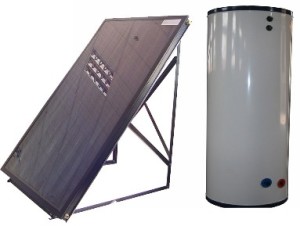 In Johannesburg, geysers are huge and heavy duty. It needs a careful, trained and fully accredited installers to do the job safely and to industry standards. It is not as simple as just plugging it into the power socket and connecting the pipes. The bulky heating system tanks first need to be hoisted into the roof cavity and then it needs efficient plumbing services to connect it to the vast range of water supply pipelines along with safe power connections. If you try to do it yourself or hire any inexperienced geyser installer, it may be detrimental both to your health and safety but also the price you pay later from an inefficient hot water heating system driving up your bills. With our expert services across Johannesburg, geyser installation becomes hassle free and gives you 100% peace of mind.
As fully qualified and highly experienced professionals we understand all the technical and other plumbing requirements that are necessary for geyser installation and geyser repair in Johannesburg. Our fast response mobile teams are prompt and conscientious of your needs as we know how difficult your day could be without a fully functional boiler.

Our services
Before you hire any service provider to install, repair, or replace your geysers, it is very important to check if they are appropriately trained and experienced to carry out the operation. We offer a straightforward maintenance solution as we are fully qualified and seasoned geyser installation pros. No matter whether your  looking for commercial, home or industrial geyser quotes we can help and we also offer our fail-safe services at a competitive rate to save your time, money, and effort. Our services include:
Geyser Installation / Fitting
Geyser Repair
Solar Water Heating Johannesburg
Instant Hot Water Heating Systems
Heating Systems for Homes
Gas Geysers

Special Geyser services
Apart from regular water heating tanks, we also provide installation of solar geysers Johannesburg for efficient water heating at low costs to save you money on your current energy prices. More people today, prefer gas geysers in Johannesburg to cut down on their electricity bills. We have state of the art equipment and techniques to efficiently conduct such special installations. 
To keep you absolutely stress free from the regular hassles of the plumbing, we even offer geyser maintenance contracts, so that you can ensure there are no emergency plumbing leaks or major refurbishments by regular and low cost check ups on your water systems.
We pride ourselves on our prompt and proficient professionals who can assist you with any of your geyser related requirements. So rest assured and why not call us today for complete installation and geyser maintenance in Johannesburg – 011 568 0974