Warning
: in_array() expects parameter 2 to be array, string given in
/home3/benlice/public_html/plumbersjohannesburg.com/wp-content/plugins/facebook-button-plugin/facebook-button-plugin.php
on line
244
Warning
: in_array() expects parameter 2 to be array, string given in
/home3/benlice/public_html/plumbersjohannesburg.com/wp-content/plugins/facebook-button-plugin/facebook-button-plugin.php
on line
246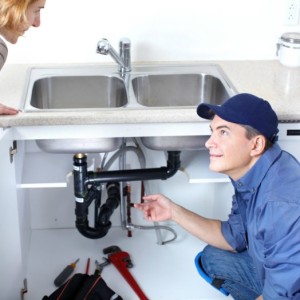 Cleaning Blocked Drains
Clogged drains are the common problems of home owners in their households. These are usually caused by the build-ups of commercial and domestic wastes into the pipes. These wastes mostly come from materials that are produced by the activities of home owners such as grease, silt and litter. When the drain is blocked, the water cannot flow through the drain. Instead, it fills the pipe and becomes the source of flooding.
There are ways to clean a blocked drainage. One of which is to flush the drains with hot water. Another is cleaning it with cleaning solutions that consist of chemicals that can dissolve the things that caused the blocking. These are actually enzymatic substances or corrosive chemicals that dissolve the clogging material. Be careful in using this because it is a harmful chemical that must only be used based on the manufacturer's specifications. These bacteria or enzymes are intended to progressively remove the build-up on the drains' sides. Liquid solutions that contain potassium hydroxide or sodium hypochlorite are used to dissolve hair clogs and grease.
If you can't get rid of the materials that caused the blocking, then there is already a need for you to ask the help of a professional plumbing service provider. If you are residing anywhere in Johannesburg, then Plumbers Johannesburg is the company that will be able to promptly help you in cleaning your blocked drainage we even offer a 24 hour call out response team.

What can you get from us?
Our professional experts are equipped with all the important tools and devices that are needed in clearing your drainage system. We are experts in doing this kind of stuff, so you can make sure that you will have your blocked drains cleaned in a short period of time. We have a highly skilled and professional team who can easily determine the cause of the blockage and restore the situation easily. Our plumbers will clean your drains without causing any damage to your drainage system. We are always able to meet the expectations of our customers. Other people think that hiring a professional might be a burden to their budget, but not at all. Our company can offer this service to our customers at an affordable price depending on the service they rendered.
We use some methods to clear out the blocked drains. The high pressure water jetting is the most effective way of cleaning the drains as it continuously fires water into the pipe to blast away deposits and blockages and remove them out of the pipe. There is also an electro-mechanical cleaning method, which is used to unblock smaller pipes such as the ones found in toilets and sinks. It uses a flexible rod, which is pushed into the pipe to remove the blockage carefully. Sometimes, it comes with an attachment, which is fitted at the end of the rod to remove other debris like roots, twigs, leaves and other objects.
Always consult an expert when dealing with drain cleaning. This service may seem to be simpler and cheaper than buying a power jet or a metal rod to remove the blockage, but knowing how to clean your sinks and drainage system will prevent you from suffering this kind of problem. Don't take the risk of doing the clearing yourself, because you might suffer from damages. Always seek for an expert to do the cleaning in a safer and appropriate way. When it comes to these matters, you can trust our vast experience in the industry.